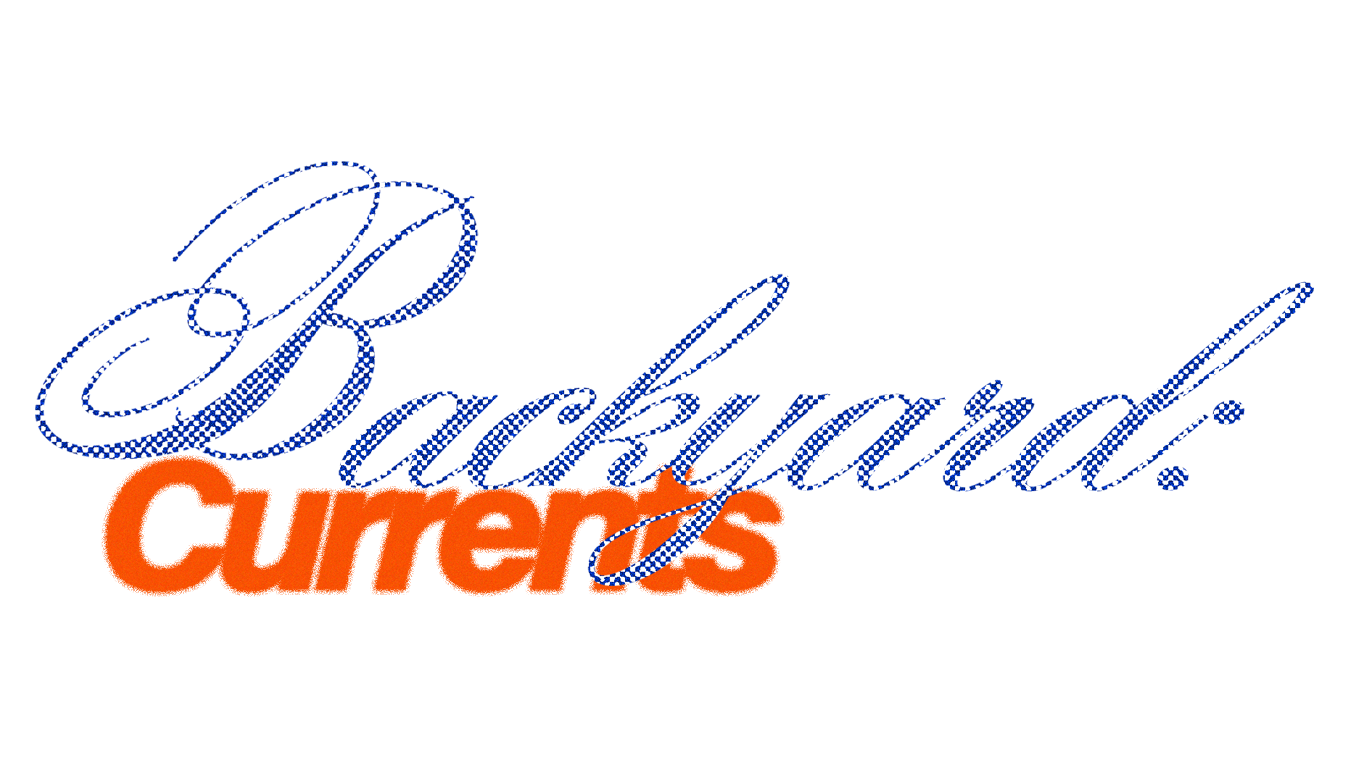 Adrienne Kenafake is a multi-disciplinary Australian artist based in South East Queensland. Working across the mediums of sculpture, performance and installation, she uses 'normal' objects and environments to conjure the paranormal. Her work reveals private rituals, secret prayers, acts of worship, initiation and escapism; negotiating the unknown and the mundane. The anthropological observation of suburban Australia persists as a common thread within her practice.
In 2014 she exhibited her first solo show, Gutter Gold: Something from Nothing at the Tweed Regional Gallery in Murwillumbah, NSW, and has since continued to exhibit across the South-East Queensland region and interstate. In 2019 she was a successful recipient of a City of Gold Coast Regional Arts Development Fund grant to develop two exhibitions; DUPLEX at The Walls Art Space, Miami Queensland and her first interstate solo show, Irregular Structures, at The Midland Junction Art Centre in Perth, WA.
Adrienne has participated in residencies at Home of the Arts (HOTA) Gold Coast, The Walls Art Space, Miami (QLD), The Field, Murwillumbah, NSW, The Midland Junction Art Centre in Perth, WA, and House Conspiracy in Brisbane's West End.
"The majority of my life has played out on the Gold Coast. I was born in Southport and despite many attempts to shuck myself from the QLD rock I continue to identify as a Gold Coast artist. 
In December 2022 I made a fresh move interstate, this time to Victoria. My new place in Melbourne is a very long way from the Pacific ocean and the friendly macrame web of Gold Coast artists I adore. To compensate for the loss I developed a serious obsession with the Y2K ABC television series SeaChange, a show that focuses on the theme of transformation by depicting the everyday drama of life in a seaside town. Watching it nighty has become a bizarre act of worship, a watery understudy for the lifestyle and close knit community I miss dearly.
My performance piece 'SeaChanging' involves me repeatedly getting changed awkwardly into swimwear while chanting the TV show theme song lyrics "Don't wanna live in the city my friends tell me i'm changing. The smell of salty air is what i'm chasing". The work has arisen from my fixation with the show and fuses it with a once everyday ritual of getting changed to swim in the sea. 'SeaChanging' deals with ideas of escapism, discontent, fantasy and domicide in a suburban setting. It is a work for the Gold Coast."
Personal reflection and life are the themes of what I try to tackle in my process. Esoteric and occult phenomena and everything associated with such are of great artistic interest to me. I typically work on larger scale surfaces, which abstract figurative expanses and images take form. Sculpture, digital, video and photography are also very integrated within my practice. The physical mediums used in my work are almost completely to the whim of my subconscious, house paint and oils are a precariously fun combination and are some of my most favoured mediums. I've been a part of 3 AIR positions, absolutely loved them, and worked on several group exhibitions, council commissions, mural opportunities and artist programs.
300 gsm paper, acrylic, charcoal, dye, emulsions, enamel, tape, oils 
This work was made over a period of time (5 months to be exact) where I really didn't know what I was going to do. I had no money for months, resulting in getting the 'dole', extreme pressure with interpersonal relationships and much more; resulting in me questioning my life, and this career I've paved myself thus far. Hellscape reflects my psyche and body trying to cling to the last of what I thought was good in this world and environment, and to express the purist interest and artistic drive I still have inside myself. Time is one of the main mediums of this painting. I simply had too much of it pass between my periods of creativity, causing me to take to this at various points along my way. Anger, love, sadness the bloody works are in this work because it's a raw depiction of experience. The GC is lovely, but it can be so hard to be an artist here. Between all the well established artists and "creatives", there is a massive localism focused art scene which makes it hard to shine through with real artistic integrity, something to believe in, rather to throw money and interaction towards.
Chelsea Jewell  resides in Burleigh Heads, on the unceded land of the Kombumerri and has both an art and architectural practice.  The current works explore volume, massing and materiality in response to  research based investigations centred around place and identity.  Using a pared back vocabulary of line and shadow she creates topographic surfaces and volumetric maps that  exist object somewhere between solid and emptiness – a kind of spatial drawing that is activated by movement past and around the work.
These constructions, made primarily from bamboo dowel, acrylic or wire, are designed to bring form to what is unseen, finding intersections of data, measurement, order, and documentation via chromatic wavering geometries that resolutely embrace inaccuracy and distortion.
My recent body of work has been focused around the ever present threat of inundation (flooding from creeks, rivers and oceans). This piece is a part of a growing series titled  Surface Tension which examines small volumetric shifts in sea levels that are and are predicted to effect the coastal margins of all terrestrial space. 
I moved to the Gold Coast at the beginning of 2019 from Brisbane and had hoped that this shift would allow me to commune with nature and the ocean more thoughtfully.  In this process of shifting my attention the perils of fire and flood have dominated, the power and proximity of the ocean have been part of my everyday and as such I feel compelled to understand and document in new ways the possible futures.  My art practice is always an autobiographical account of my most pressing concerns and the ocean represents one of those that is specific to and generated by my habitation pattern here on the Gold Coast.
I am a digital photographer living and working on the Gold Coast. My work is focused on social and environmental issues.  Living in a city known for aggressive redevelopment and urbanization, I critically examine the environmental consequences of the development of the Gold Coast.
I am in my final year of a Bachelor of Photography (Documentary) at Queensland College of Art, Griffith University, Brisbane.
Group exhibitions include  Humans of the Outback, Winton (June 2023) and The Way We See, Redland Museum, Brisbane (2022). In 2022, my photobook It Is With Sincere Regret was acquired by Queensland Museum for their permanent collection.
The most important influences in my work would be photographers Ian Teh and Edward Burtynsky.
My artwork is one of a series of images I am preparing for my final assessment and graduation exhibition in October 2023. I am currently making infrared images of the sand dunes to illustrate the negative impacts development is having on the Gold Coast environment, especially light pollution and sea turtles. I chose to work with infrared for two reasons - to symbolise the safe red light for sea turtle nesting and hatchlings and to symbolise this hidden environmental issue as not many people realise the Gold Coast is a sea turtle nesting area.
I was influenced to make this work because, as a resident of the Gold Coast since 1981, I have witnessed the rapid growth of high rise buildings along the foreshore and am concerned about the future of the Gold Coast's natural environment.
Hi! my name is Danielle Koby and I make rugs under the instagram name @bath_mats. I am currently based in Tugun on the Gold Coast.
I began hooking rugs by hand in 2017 using thick wool, silk, cotton, acrylic yarn, hemp, and even old tablecloths cut into strips. During lockdown in 2020, I started spending way more time tufting rugs with a tufting gun.
My designs are pretty whimsical, "just for fun" and not so serious. my favourite thing to do is to collaborate with people, friends, brands, etc to make something with my style that brings a vision to life that someone may have for their home, shop, etc. Some significant projects include collaboration collections with Los Angeles based shops: Lisa Says Gah, Dreams Shop, and Wine and Eggs Grocer.
I am very much influenced by my friends and other artists who are a bit strange, unapologetically themselves, and proud of it!! I also really like the idea of making "bad art" - not really caring so much if something is "aesthetically pleasing"."
Acrylic yarn, monks cloth, heavy canvas, carpet glue 
This work took about a month to make, it was tufted with a tufting gun, and I sewed the edges by hand. I made this after being away for about 5 months - this piece is a celebration of my new space and returning to my art practice feeling refreshed and a bit silly.
My work usually entails natural history elements such as the use of botanicals, insects, animals or even historical findings such as fossil or artifacts. l love illustrating my own personal findings and collections much like what was done before photography. Not all my work is biologically accurate, l like to also create my own make believe insects or scenearry and play aroudn with reality.
l create mostly digitally as l love being able to always create no matter where l am. However, l do also love to use clay when l want to create a '3d dimensional illustration' as l like to call it.
Ocean to hinterland (2023)
This piece resembles all parts of the Gold Coast (Kombumerri families of the Yugambeh Language Region) from the beautiful beaches to the lush bushland. l wanted to include wildlife and plants that can be found and are iconic to these locations. From the Pandanus Palms along the strip of the ocean to the Wattle and Eucalyptus trees scattered throughout the landscapes. The connection of these locations is what makes the Gold Coast so unique and l wanted the express their connections using native birds. They can fly within the various landscapes within minutes and can be found wherever our nature thrives.
Lisa Hu is a multi-disciplinary artist with a focus on nature, with flora and fauna as a central theme. Her work uses traditional techniques through a contemporary lens, and is often feminine, organic, and playful. Growing up by the beachside has influenced her work by giving it a free-flowing, peaceful impression that hopes to bring the viewer a moment of calm.
"In Flight" is an exploration of the impermanence of life and the fleeting nature of time. It is a reflection of my relationship with my parents, depicted as cranes in flight.
The cranes, with their graceful and powerful presence, represent the enduring connection between myself and my parents. Yet, at the same time, their flight serves as a poignant reminder of the transience of life and the inevitability of change.
The dripping flowers in the piece symbolize the passing of time and the impermanence of all things. Their presence adds an element of decay and sadness to the piece, reminding us that life is fleeting and that our time with loved ones is precious.
My artwork "Held" is a reflection of my personal relationship with my mother and my fear of losing her. It is a visual representation of the impermanence of life and the inevitability of death.
The flowers in the piece serve as a metaphor for death and decay, a reminder that all things are temporary and eventually fade away. As I worked on this piece, I was confronted with the fragility of life and the importance of cherishing every moment spent with loved ones.
Ultimately, "Held" is a deeply personal and emotional work of art that speaks to the universal experience of grappling with the impermanence of life. It is my hope that this piece will resonate with viewers and encourage them to reflect on their own relationships and experiences with mortality.
Mark Blyde is an emerging artist living and working in Tallebudgera Valley. Their practice currently investigates how the assemblage of photographic materials can develop understandings of ontology through augmented temporalities within the image, often drawn from historical examples.
A Colonnade Eclipsing (2023)
The use of collage and photomontage within architectural visualisation have rich histories that extend beyond design to more broadly engage with visual culture, and as auxiliary methodologies may provide space for further development within contemporary arts practice. From undesirable germinations in Italian Rationalism (closely aligned with Mussolini's PNF), to successive communist subversions, through to their most well known use in postmodern radical design - these mediums demonstrate how fragments from architectural antiquity often recur to unconsciously defect politicised re-contextualisations.
A Colonnade Eclipsing follows the wresting of Bernini's Colonnato di San Pietro from its previous deployment in a 1938 design entry for the Piazza Imperiale at E42. In the original photomontage from which it is sourced, the compositional precedence given to the colonnade appears to evoke the fictive descent of the PNF from the Holy Roman Empire; a schema ultimately broken by the site's desolation and subsequent reformation as the EUR following World War II. Most notably portrayed within Michelangelo Antonioni's 1962 film L'Eclisse, this shifting backdrop beyond Bernini's colonnade has been historically recast as a shadow-strewn, bomb-haunted locus of disaffection.
Considering these developments to its narrative context, the colonnade is permitted to reappear in its own revised cosmography of violent eclipse, which undermines commemoration and characterises the architectural fragment as fugitive. Through poeticising the inherent lack of montage to fully reconcile its parts - in both the source material as well as in this work - all external, ideological embellishments begin to flay and funnel into a volatile morphology that is bolstered by the recurring photographic artefacts of the colonnade.
Nicholas Tossmann is a Gold Coast based conceptual artist. Tossmann is intrigued by our innate curiosity as humans and our ability to question, irrespective of whether we can find answers. This innately existential curiosity is the primary motivator for Tossmann's practice. Tossman's work utilises text in the forms of installation, sculpture, performance and video and is often made site specifically, considering spaces and architecture to imagine how viewers could physically engage and relate to intangible ideas. Tossmann uses text for its ability to give tangibility to intangible ideas and disseminate and expand upon those ideas. His work invites a contemplation of the self in relation to the absurd. By creating introspective thought and conversation around ideas represented in text we are able to gain an understanding of both our and others perspectives around how we construct meaning.
Tossmann graduated from QUT with a Bachelor of Fine Arts (Visual Art) and upon graduating was awarded the Eyeline Magazine Prize. Tossmann's work been exhibited in public, private and artist-run gallery spaces such as Metro Arts (Brisbane), Outerspace, Judith Wright Centre (Brisbane), and Swell Sculpture Festival (Gold Coast) He has had solo exhibitions at Wreckers Artspace (Brisbane) and The Old Lock Up (Sunshine Coast). He is currently doing a residency at Hota.
Gaze, is a painting that extrudes the word why into a vaguely human form that is looking outward.  The work is made gesturally, as the artist physically places and drags the word why as a physical way of asking the question and putting it into space. The word why is significant for its expansive nature, it has an ability to open up curious and existential understandings of our surroundings and selves. Why, is a question that can be asked infinitely and this work aims to give the viewer and the artist another way to exist along side the question while physically contemplating it.
Sam is an oil painter predominantly working with canvas, boards and whatever else he can find. Sam explores portraits with abstract elements, blending the real with the dreamlike, existential versus true, blurring the lines between reality and surreal
Lacrimosa is an oil painting on unstretched hanging canvas. Inspired by the concept of 'Lacrimosa' with a darker abstract and existential twist.
"This work represents my practice as a signwriter, signwriting is a craft that due to vinyl signage has nearly been lost in the past few decades. Now thanks to a revival of interest there is a chance to bring back hand painted signs to the streets of the Gold Coast. I often recreate iconic signs of a Gold Coast past, particularly the Mid Century motel signs. As a contemporary signwriter creating work on the Gold Coast I like to think that perhaps I am creating future icons that will mark this moment in time for upcoming generations.
Making art on the Gold Coast today is incredibly rewarding but does sometimes comes with a few limitations. Firstly the creative community here has been generous and welcoming since I arrived from Melbourne in 2021. There is a sense of genuine support and excitement about the work we are all creating here. However at times I feel a little stifled by the bright, seaside, good vibes, aesthetic that the Gold Coast sometimes clings to, it would be nice to see space made for a more diverse range of artwork that looks beneath the surface a little more, which I think is definitely slowly happening."
Say hi to your dog for me (2022)
Enamel paint on upcycled glass frame 
 As an introvert I often find it easier to spend time with animals in social situations then people, I created this sign as a way of expressing that. The phrase 'say hi to your dog for me' references the bond I often make with the dogs of friends or even strangers, it speaks to the ease of non verbal communication with animals rather than the complexities of human conversation. It's a humorous approach to social anxiety that I hope other sensitive humans can relate to.
Tessa Bergan is a visual artist working and playing respectfully on the lands of the Kombumerri families of the Yugambeh language region (Gold Coast). Her multi-modal practice has taken the form of sculpture, performance, digital media, and most recently text-based art. Her work has explored the character of her local city, as well as her personal narrative, often with self-reflexive humour. Tessa has been actively involved in the Gold Coast arts community for several years, contributing to exhibitions and performances, collaborating with peers, and working in arts education alongside her creative practice.
Tessa has completed a Bachelor of Fine Art majoring in Interdisciplinary Sculpture from Queensland College of Art, Brisbane, and a Bachelor of Arts with majors in Writing and Media Studies from Southern Cross University, Lismore. She has exhibited work at HOTA, Home of the Arts, The Walls Art Space, and SWELL Sculpture Festival, among various other local spaces. Tessa has collaborated with several Gold Coast artists, including an extensive collaboration with Adrienne Kenafake between 2017-2021 as Agents of Confusion. Alongside her individual and collaborative arts practice, Tessa has worked as an Artist Educator and Public Programs Coordinator at HOTA Gallery, and Curator for Somerset Storyfest.
The work presents snippets of a humorous conversations had on my couch. It aims to prompt thought on the context of the conversation and the audience's own humorous or absurd conversations or interactions.
For the past year, I've been exploring the presentation of overheard remarks and observations, which I find can be humorous and thought-provoking when presented outside of their original contexts.
[CLICK DOLPHIN TO VIEW FACEBOOK EVENT]
The 4217 + studio is a City of Gold Coast initiative to connect creative collectives with space to thrive and reinvigorate the 4217 Surfers Transit Centre.