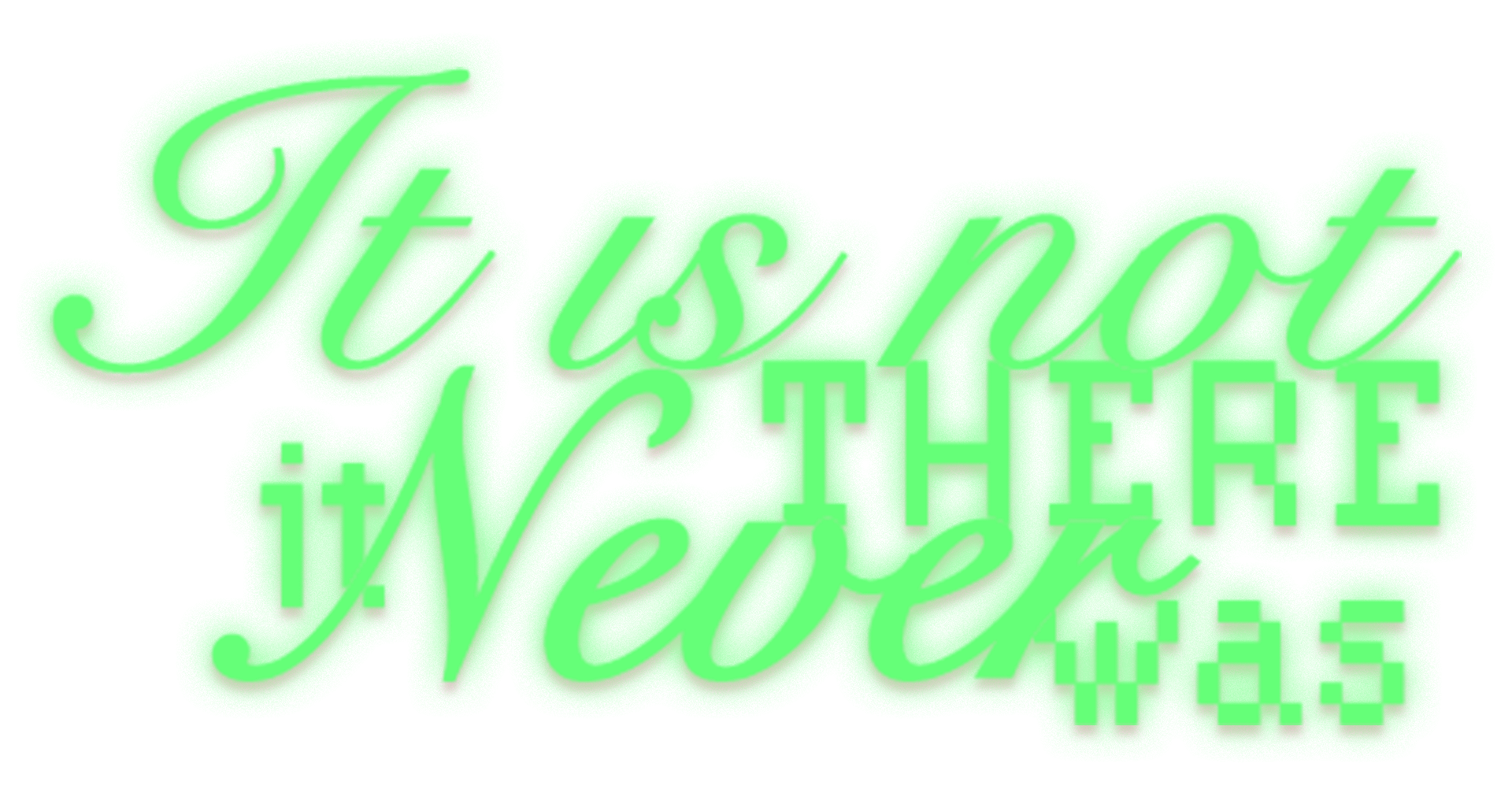 BY CORNELIA VAN RIJSWIJK (SHE/ HER)
SATURDAY MAY 7TH - FRIDAY MAY 20TH 2022
*CLICK OBJECT TO OPEN EXHIBITION* 
It is not there, It never was...
Cornelia Van Rijswijk is a Multidisciplinary Artist & Designer primarily exploring the boundaries of 3D digital forms and landscapes, with an interest in the utilisation of technologies to create soothing environments and objects.
These forms are initially generated in a virtual space, after being augmented and distorted, the artefacts are plucked when deemed aesthetically ripe, their essence is captured physically by the artist.
They are conjured into the physical realm with the creation of sculptures, paintings or functional objects. These items may find their way back into the digital world, making the practice a cyclical process with its outputs continuously evolving.
Technology acts as the muse of the creative process. The artworks are expressive responses, relics from a post-digital landscape displaying the relationship between digital and biological realms.
'It is not there, It never was' is an interactive website created during a six week online residency that explores shape and form in a digital setting. The objects that appear display the symbiotic relationship found between synthetic and organic worlds. The experience gently invites the user to interact with objects in their digital settings, summoning a sensation of fun and calm that soothes the senses.
*CLICK OBJECT TO OPEN ESSAY BY OLIVIA TRENORDEN*
BRB,  my brain is tingling...
Olivia Trenorden (she/her) is an arts worker and researcher based in Meanjin/Brisbane. She holds a Bachelor of Arts (Honours Class I) (Art History) from the University of Queensland and is currently completing a Master of Philosophy in the field of Art History at the same institution. Olivia is passionate about the role of art galleries and museums as sites of critical engagement and inquiry. She is currently focused on the construction of the Australian art historical canon in the twentieth century and the role of women artists within it. She has professional experience in the coordination of public programs, audience-centred engagement strategies and arts administration.
BEHIND EVERY DOOR INCOMING