Are you an artist with work to sell? 
Or an art lover with the urge to spend?
Nextdoor ari cordially invites you to our…
Makers Market @ The 4217. We are taking over the hallways of The 4217 creative hub to bring you an afternoon filled with art! Come sell your work or support local emerging artists and creatives by purchasing a thing or two (or three, or four…)! Stick around to design a badge and make some friends, then head a few blocks over to the free Springtime Festival in the heart of Surfers Paradise to enjoy some live music.
The Makers Market is a one-day event that will provide an opportunity both for local makers to sell their works, and for Nextdoor ARI to put a little money aside for our future programming. 
We hope to engage the local community and showcase the talents of The 4217 creative hub inhabitants and beyond! More information about the event will be released in the coming weeks…
APPLICATIONS CLOSE: August 18
EVENT: 10am - 3pm, Sat September 2
Corridors and studios of The 4217
10 Beach Rd, Surfers Paradise QLD 4217
We encourage applications from First Nations, LGBTQIA+, emerging, and
 local creatives 
and/or groups.
All vendors must have Public Liability Insurance to the value of $20 million. If you'd like advice getting PLI, shoot us a message / email and we can steer you in the right direction!
If applying as a group, please nominate a single representative per application.
Vendors must be able to manage their own sales.
We have two options for table bookings:
There are a limited number of available tables, so make sure to get in quick! To express your interest in participating, please complete the Google Form asap. 
this is a curated event, so not all applications will be accepted. nextdoor will be in touch with successful applicants by august 21 to supply an invoice. 
Payment of the table hire fee secures your place in the Makers Market.
As vendors will be limited to their table, it's suggested they sell smaller scale works including (but not limited to) zines, prints, stickers, small sculptures, and trinkets.
All items must fit on the allocated table, and there will be no floor or wall space available. Please have at least three products available.
What if I'm a Nextdoor ari Member?
If you have a current membership with Nextdoor ARI and are displaying artwork in our shop, we will sell your work on your behalf during the event at no extra cost!
If you'd like a more dedicated / individual space, you are also welcome to hire a table and pay the regular fee. We will be in contact with our members about this!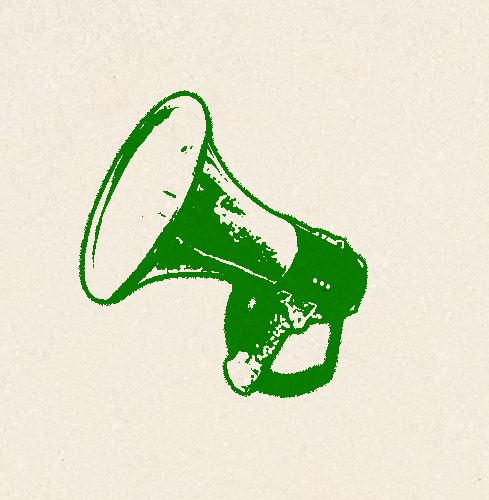 [ Click on megaphone to view and fill out application form ]
If you have any questions, don't hesitate to contact Landen Callander via Instagram (@nextdoor.ari) or email (nextdoorarishop@gmail.com) 
​​​​​​​​​​​​​​
The 4217 + studio is a City of Gold Coast initiative to connect creative collectives with space to thrive and reinvigorate the 4217 Surfers Transit Centre.