In Perceived Aesthetic and Moral Tension, lightly mediated sculpture and video are used to interrogate civil land use through the lens of environmental cataclysm. The works employ a contrast of affects, reflecting feelings of both loss and complicity evoked by ambivalence towards the material histories of domestic, civil and recreational settings.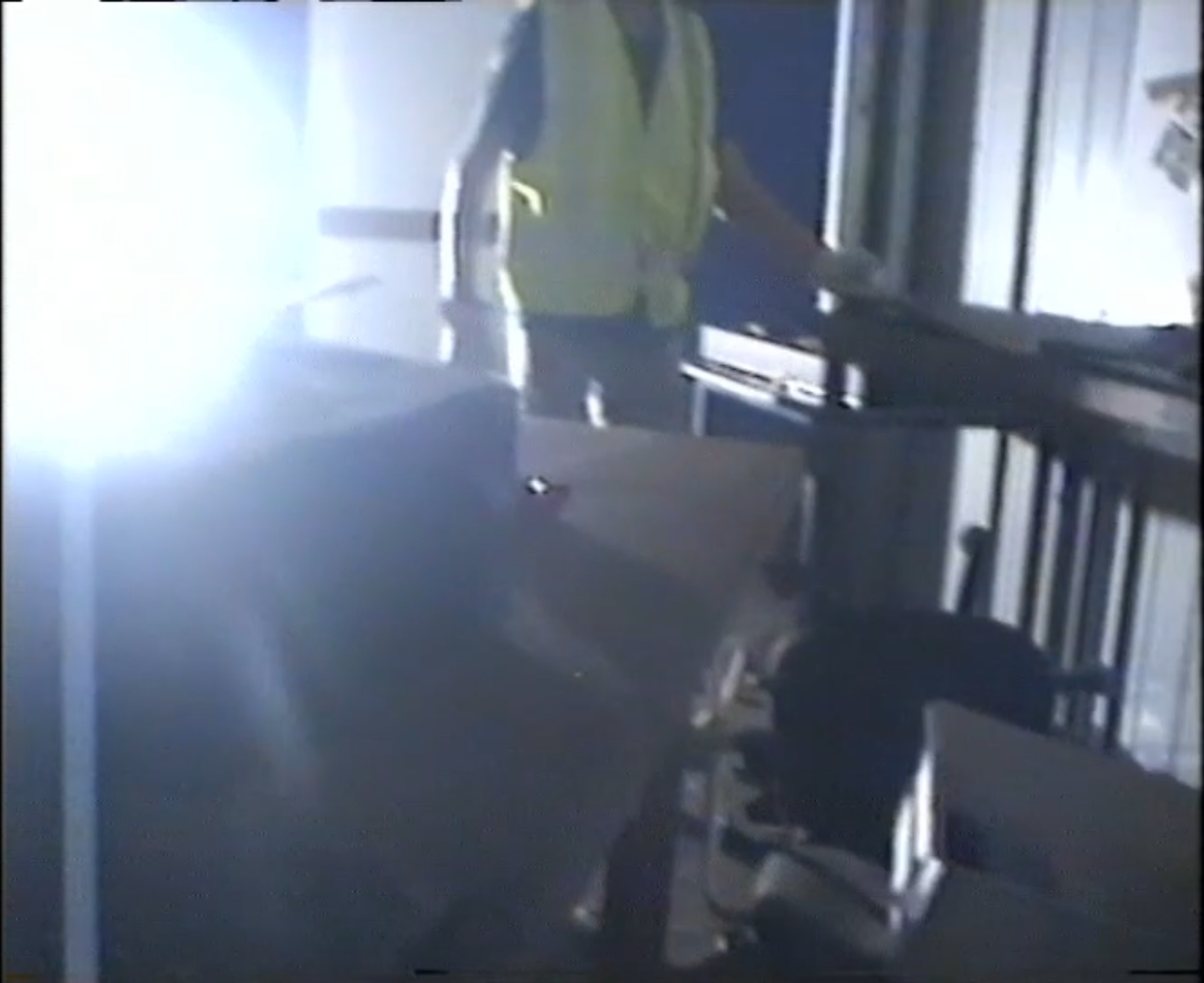 Eyles' practice critically explores the affective qualities of inorganic structures observed in fringe or liminal spaces within the built environment. His work looks towards the affective value of new property development and its surrounding rhetoric, utilizing found and misappropriated materials to explore the unique possibilities of ambivalence as a potentially useful way to address feelings of loss or complicity. By employing resistive strategies in accessing and managing materials, Eyles aims to interrogate or interrupt the ambiguous power structures inherent in the material supply chain.
Tristan Eyles is a sculptural artist who graduated from the Queensland College of Art with a BFA (Hons.) in 2019. Work created during his Honours research attempts to consolidate the problematic use of extractive materials in urban development with the sometimes fatiguing concerns surrounding climate change and the anthropocene. Post-degree, Eyles has turned these methodologies towards a more broad framework of cataclysm.
Ambivalence is an uneasy state of mind. Conflicting ideas and feelings throw their weight against opposite ends of a rope in an emotional and intellectual tug-of-war. Ambivalence denies us both the comfort of certainty and the thrust of conviction. It provides no definitive answer, no satisfying resolution — it allows two or more states to exist at once. 
[Excerpt from Georgie O'Brien's Essay 'Documents of Tension'
Documentation by Landen Callander
[CLICK OBJECT TO VIEW TRISTAN'S WEBSITE]
[CLICK OBJECT TO VIEW TRISTAN'S INSTAGRAM]