'Showtime' presents a new comic work by Peter Kozak. Focussing on the challenges of participating in the arts scene while living with a chronic illness, Peter uses humour and vulnerability to reflect on the absurdity that often exemplifies the lifestyle of the chronically ill.
'Showtime' will act as a book launch, copies of the book will be available free of charge. The event will commence with Peter presenting a live reading of the book, followed by an artist talk and Q&A between Peter Kozak and writer Savannah Jarvis.
As much as you want to keel over and box breathe at an event sometimes, you are in a public space. There is something very disconnecting about having a shadow start unravelling the weave of your organs as you discuss the cost of groceries.
Excerpt from Savannah Jarvis & Peter Kozak's conversation
[Click object to view full text]
Peter Kozak is a Meanjin/Brisbane based artist who works across multiple disciplines, including video,
performance and comics. Drawing on his experience living with chronic illness, Kozak's works explore
how humour and vulnerability can be used to challenge stereotypical ideas around what it is like to live with a chronic health condition and give insight into the complex, isolating reality of living with a chronic illness.
Graduating from the Queensland College of Art with First Class Honours in 2017, Peter has exhibited at various spaces nationally, such as Seventh Gallery (Naarm/Melbourne, 2022), The Institute of Modern Art, Belltower (Meanjin/Brisbane, 2020), FELTspace (Tarndanya/Adelaide, 2020), Sawtooth ARI (Lutruwita/Launceston, 2019) and Cool Change Contemporary (Boorloo/Perth, 2019).
Savannah Jarvis is a Brisbane-based artist whose paintings are underpinned by the belief that metaphor and allegory are powerful ways to communicate situational complexity. Her paintings circumvent literal depictions of their subjects and instead combine various imagery to elaborate the attendant concerns of the work; exploring the ways painting can uniquely signify phenomenological experiences where language fails. In 2020 she completed a BFA Honours at the Queensland College of Art.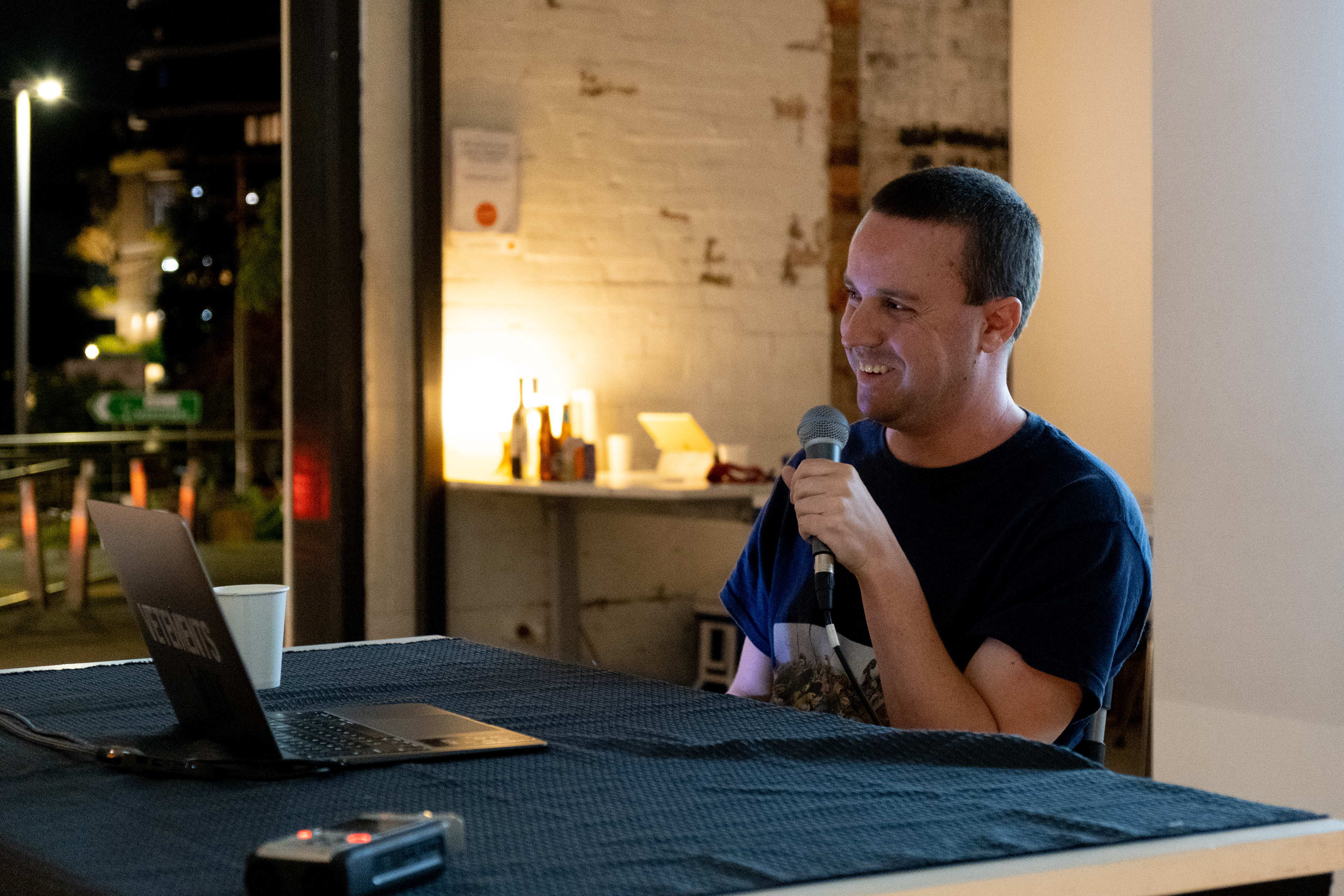 Documentation by the wonderful Landen Callander
[Click star to view Peter's website]
[Click star to view Peter's instagram]
[Click star to view Facebook event]
[Click star to view Savannah's website]
[Click star to view Savannah's instagram]