10 BEACH ROAD, SURFERS PARADISE
OPENING *EVENT* SATURDAY 22 APRIL. 
 JOIN US FOR A DOLPHIN MILK ENCOUNTER.
START TIMES: 3PM, 3:30PM, 4PM or 4:30PM.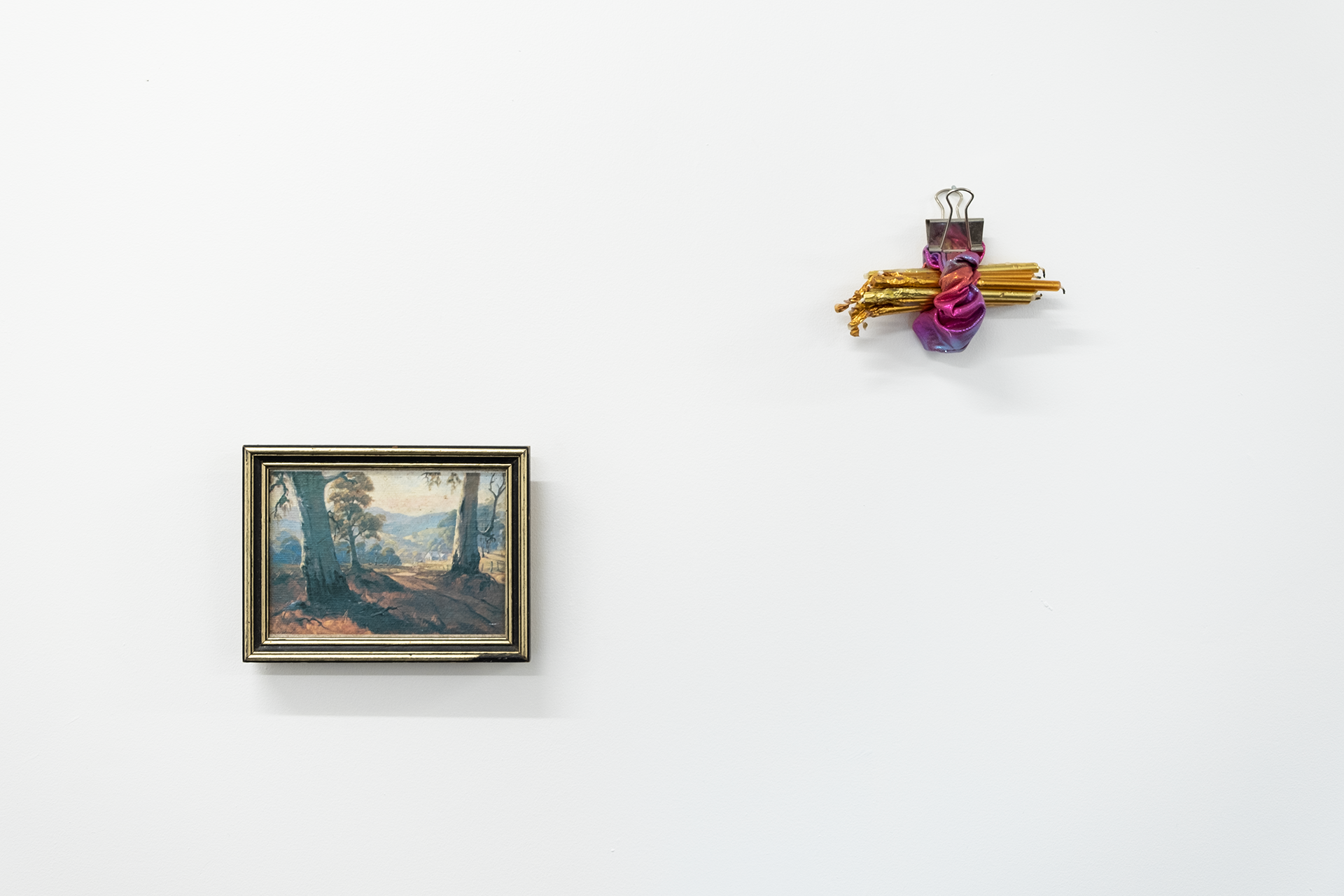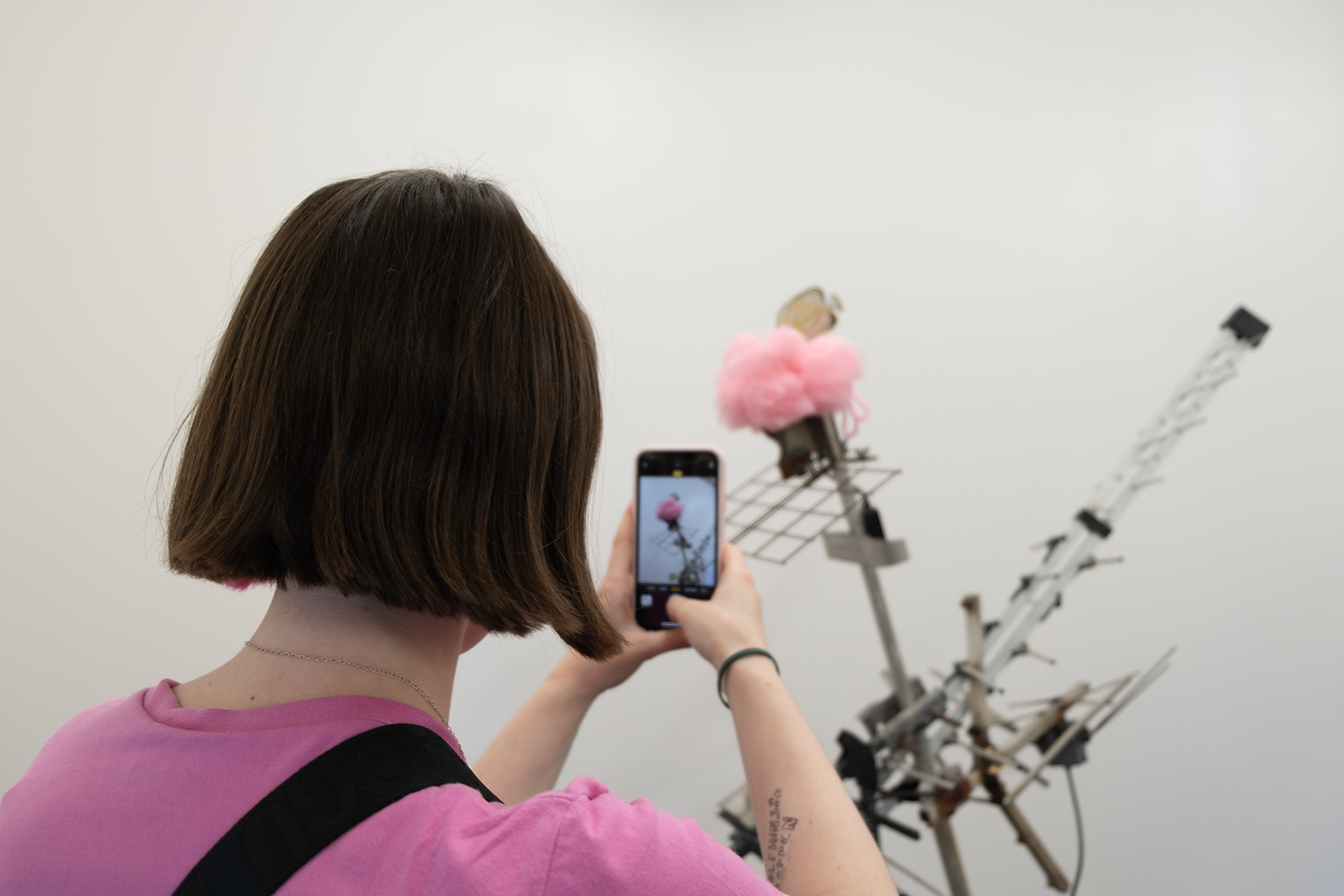 Photography by our Landen Callander
Everyday Mysticism uses cultural phenomena, friendship and experimentation to offer new material dialogues and social encounters. Through interdisciplinary collaboration, visual artists and sometimes performers, Grace Dewar and Sarah Lewis (aka Dolphin Milk) invite magic and mysticism into everyday situations. Their multi-dimensional and poly-temporal research reorganises the everyday as *potent gifts*, referencing spiritual consumerism and collective mythologies in Western culture. The work engages the familiar as an attempt to spark imagination and maintain curiosity with the world. Dolphin Milk provokes and inhabits the *super magic* of the unknown. 
Everyday Mysticism was developed over a month-long residency exploring the charged energy found at the Tugun Triangle; a speculative mythology of times zones in flux. This project takes place on the unceded lands of the Yugambeh and Mibiny language region (Gold Coast, Australia). Dolphin Milk acknowledges Aboriginal and Torres Strait Islander sovereignty and their continuous care for Country.
Dolphin Milk is a newly formed and undefined feminist experience. Yugambeh and Mibiny language region (Gold Coast) based artists, Sarah Lewis and Grace Dewar use experimental sound, installation, performance, video and social practice to engage with the savagely benign. Their collaborative projects assemble and reassemble everyday, contemporary culture as a way to understand and misunderstand their surroundings.​​​​​​​
"Flashy, slippery cities seem like strange places for artists to take root. That's not true. But it is a genuine perception when it comes to the Gold Coast..."
[excerpt from Meg Stoios' written response]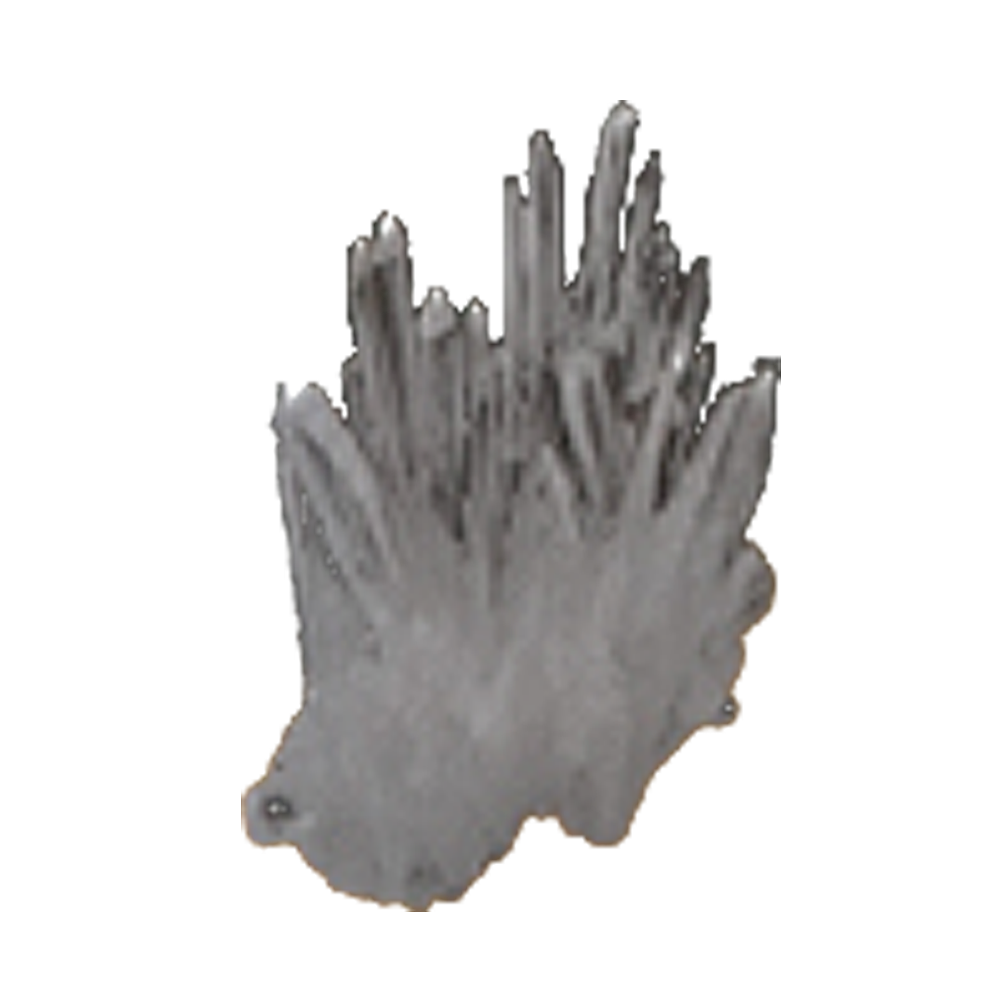 [Click object to view full text]
Meg Stoios currently lives and works on the lands of the Kombumerri families in South East Queensland (Gold Coast), bordering Bundjalung Country (the Northern Rivers). Stoios is invested in complex narrative and visual language structures in painting and sculpture and has a highly technical approach to composition and mark making. The use of life models is integral to their work. Using both figurative and abstract imagery, Stoios unpacks personal and shared traumas, revealing the psycho-scapes of interpersonal relationships.
[Click object to view Sarah Lewis' Website]
[Click object to view Sarah Lewis' Instagram]
[Click object to view Grace Dewar's Website]
[Click object to view Grace Dewar's Instagram]
The 4217 + studio is a City of Gold Coast initiative to connect creative collectives with space to thrive and reinvigorate the 4217 Surfers Transit Centre.